oneColumn
How to obtain your myUNFID?
myUNFID is an application that assists students with logging into their UNF account.
Login Help Link
If you are unable to log in to a UNF computing resource, such as myWings, UNF e-mail, or Canvas, etc. click on the Log in Help link.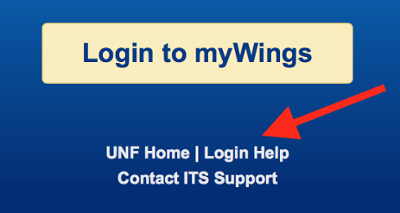 When you click on the login help, you will be asked to type in your UNF ID. Click "Forgot your UNF ID?"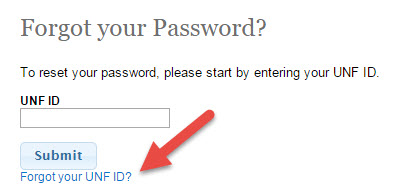 Please use one of the three methods to obtain your UNF ID. If you have not entered your cellular number into myWings in the past, the second option will not be available.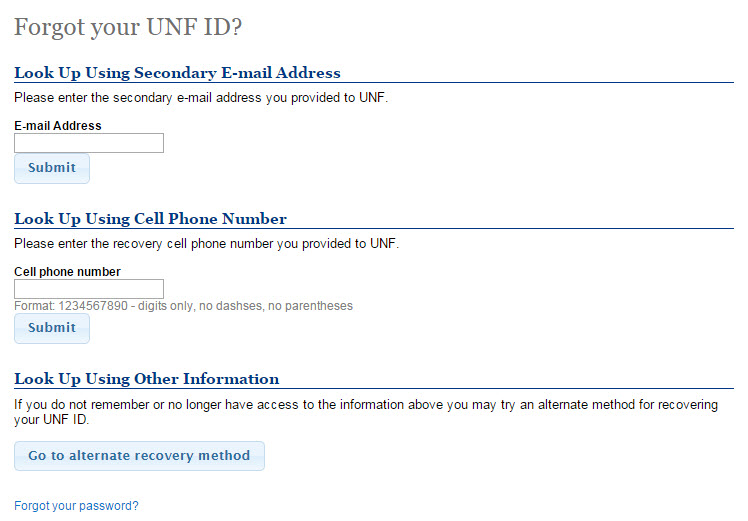 Once you receive your UNF ID, you may use it to make or change your password.
Access the myUNFID Portal
After you have provided your security information, anytime you need to change your password, you can simply log into myWings and enter myUNFID in the search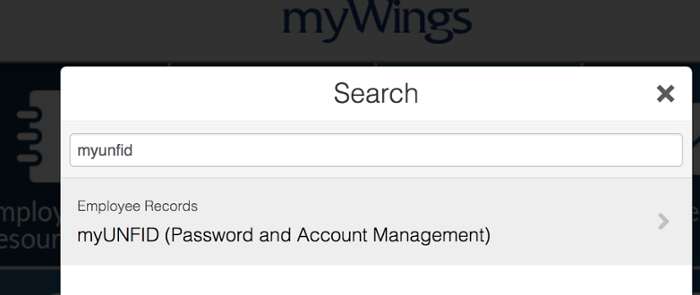 Select the myUNFID link under Employee Records.
This is where you can change your recovery options and manage a secondary (alias) e-mail address.