oneColumn
How to submit a request to ITS?
The University uses a service management system for submitting ITS Requests. This platform gives students, faculty, and staff visibility into the status, progress and resolution of their requests. This page will show you how to request a service or report a problem to Information Technology Services. You can always call (904-620-4357), e-mail (helpdesk@unf.edu) or visit the Help Desk (Library, Building 12) to request assistance.
Go to help.unf.edu to begin this process.
If you do not see a big blue button that says "Need Help?" on the page, please clear the cache of your browser.
---
Login to TeamDynamix
Type in your UNF Username and Password. Click "Sign In"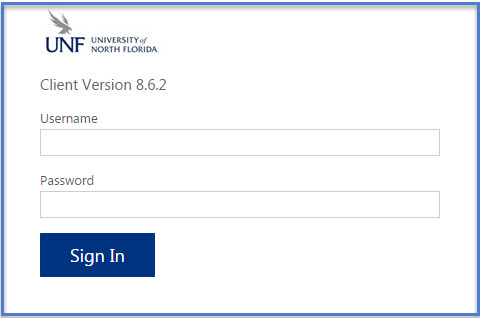 If you require assistance from ITS, please click the first link. If your request deals with your phone, please click the second link.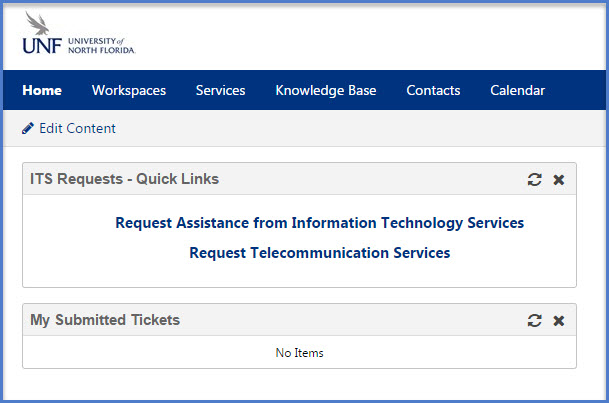 Please fill out each blank space with the required information.
Click "Expand Help" to show more details of what each blank should contain.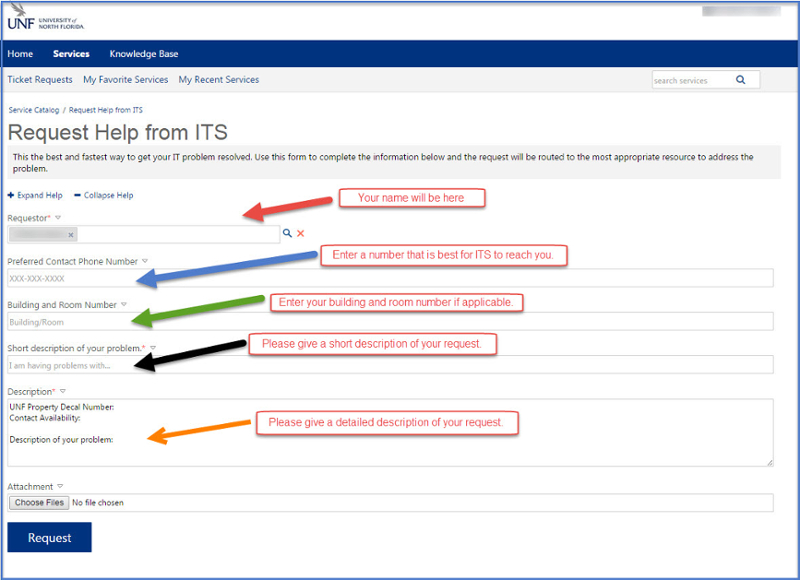 After you are done filling out the required information, click "Request"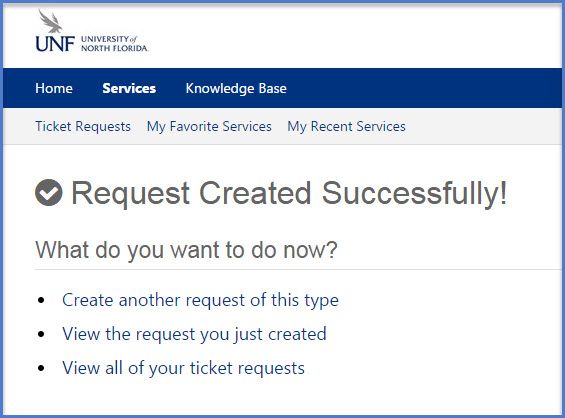 Once the "Request" button is clicked, you will see a window that your ticket was submitted successfully.
You can view your submitted tickets on the home screen.
Click "View all" to see a more detailed list of submitted tickets or to set alerts. Alerts will send an e-mail to you when certain thresholds are reached.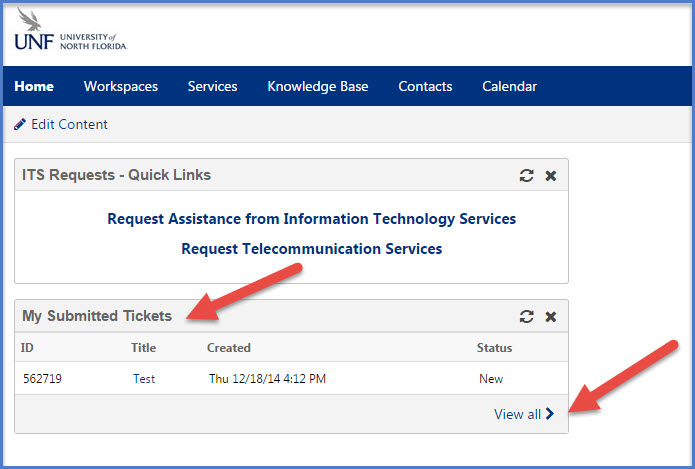 To set an Alert, click "View all" (see above) and then click on the ticket you want the alert to be on.
You will see a big green button on the left that says "Add Alert". Click on it. The box shown below will appear and you can check the items for which you wish to receive an alert. Click "Save" when you are finished.