Social Work Internship
oneColumn
Welcome from the Training Director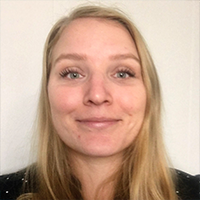 My name is Dr. Katie White and I would like to thank you for considering the Masters Social Work Internship at the University of North Florida Counseling Center. The internship is an integral part of the center's mission to enhance the total educational experience of UNF students by providing a confidential and supportive environment where students' concerns can be shared and explored.
Contact
Telephone: (904) 620-2602
Email: kathryn.white@unf.edu
General Information
The Counseling Center Practicum/Internship is two semesters long (Fall, Spring). Fall semester begins with a minimum of 15 hours/week followed by Spring 20 hours/week and Summer semester 20-25. This program of supervised clinical experience is designed to satisfy the clinical requirements of a social work degree in preparation for licensure in the State of Florida.
We prepare our interns to work effectively in a multidisciplinary environment. Our team consists of mental health counselors, social workers, a nutritionist, psychiatric nurse practitioners, a psychiatrist, psychologists, and support staff. The counseling center staff and I are committed to our trainees becoming the best mental health practitioners." We have supervisors with numerous years of experience and the center allows for various clinical opportunities such as individual counseling, group counseling, outreach, and crisis intervention.
We are looking forward to seeing how you decorate the office assigned to you. You truly become a part of our staff! As your time allows, you are welcome to attend didactic presentations, staff meetings, case conferences, and other counseling center activities. We hope to provide you with the kind of training that allows you to become a confident and competent mental health practitioner.
Accreditation 
The Counseling Center is accredited by the International Association of Counseling Services (IACS).

Eligibility
Students who are completing the requirements for a master's degree in Social Work are eligible to apply. Minimum academic requirements include:
Completion of courses in ethics, counseling, and psychopathology.
Additional coursework in advanced counseling theory/technique and group dynamics is preferred.
If your university does not have an affiliation agreement with our center, we will need to obtain one prior to the start of the internship. Currently, our center has affiliation agreements with
University of North Florida
Jacksonville University
Nova Southeastern University.
Effective communication skills and a commitment to personal growth are a must.
Candidates must be able to work within the normal operating hours of the Center (Monday - Friday 8 a.m. - 5 p.m.). Occasional evening or weekend hours will be necessary for outreach programs.
American Group Psychotherapy Association

Interns are encouraged to attend the American Group Psychotherapy Association (AGPA) yearly convention. AGPA is a wonderful place for personal and professional growth. There are a number of scholarships available for the cost of registration. Discounted lodging is available.

After successfully completing the UNF Counseling Center internship, interns will fulfill a number of criteria to become a Certified Group Psychotherapist:

Group Psychotherapy Education

 

- interns will likely fulfill this requirement by taking a group counseling course at their graduate school or by attending the AGPA Principles course.
Group Psychotherapy Experience

 

- interns will likely receive 40 out of 300 required hours.

Additional hours if elected to facilitate a group during the summer semester.

Group Psychotherapy Supervision - interns will likely receive 35 out of 75 required hours.

Teletherpy

In a mental health world increasingly reliant on online counseling, training in providing teletherapy becomes crucial. We train our interns to provide services face to face as well as remotely. Through our training, interns learn and apply the best teletherapy practices to effectively meet clients' needs whether in person or online.
Direct Contact
Initial Appointment
Individual Counseling
Group Counseling
Emergency Coverage (starting in Spring)
Outreach
Indirect Contact
Supervision with a Licensed Counselor
Case Notes and Paperwork
Group Supervision
Supervision of Groups
Supplemental Supervision
Total Hours Per Week
15-25 hours depending on the semester
Trainees might be offered additional opportunities, such as: staff meetings, case conference, group supervision with doctoral interns, didactic training with doctoral interns, and additional Group Counseling
Note: If a trainee exceeds 14 hours of direct client contact, or schedules less than 8 hours of paperwork per week, there will be an increase in total hours at the Counseling Center to accommodate for more paperwork time.
Trainees will receive:
1-hour of individual supervision every week.
1-hour of supervision of group counseling every other week.
1-hour group supervision every three weeks
Trainees' counseling sessions are videotaped for use in both individual and group supervision. Trainees also have the opportunity to observe and consult with our psychiatrist, psychiatric nurse practitioners, and nutritionist.
Trainees receive formal evaluations from their supervisors based on the requirement of their academic program. Evaluation guidelines are determined in conjunction with the policies of each trainee's academic program and the expectations of the Center. Trainees meet with their supervisors to discuss their evaluations.
Trainees also complete evaluations of their supervisors midway throughout the semester and at the end of the semester and discuss these with their supervisors.
Personal issues or difficulties sometimes arise for trainees in the course of their initial experience as counselors that exceed the limitations of supervision. While we encourage all current UNF students to utilize services at the Center, trainees are unable to obtain personal counseling during the term of their practicum or internship. The staff is available to assist trainees in locating community resources when a referral is indicated.
Applicants should submit a curriculum vitae (CV) or resume, a cover letter, and three references. The Cover Letter should clearly state why an applicant is seeking training at UNF Counseling Center. Three references must be provided by the interview date.
Inquiries, applications and letters of recommendation should be addressed to: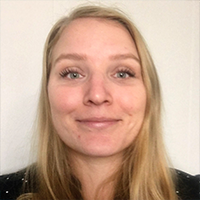 Kathryn White, Psy.D.
Director of Training
Address, Phone, Email
University of North Florida Counseling Center
1 UNF Drive 
Building 2, Room 2300
Jacksonville FL 32224-7699
Telephone: (904) 620-2602